FORNASETTI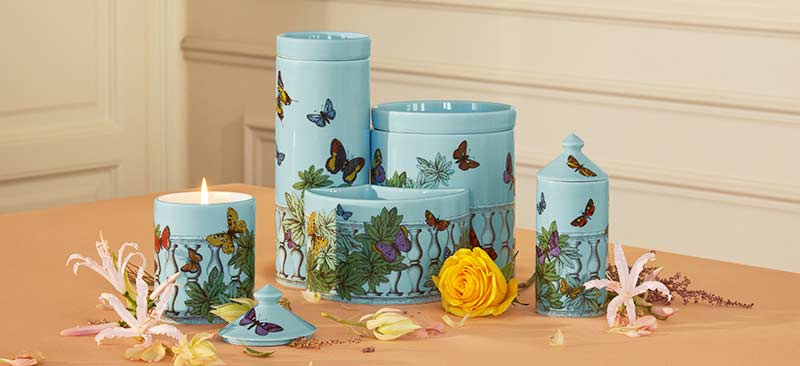 Discover our collection of Fornasetti home fragrances, including designer scented candles decorated with images of Cavalieri herself. You'll find vegan-wax candles encased in lidded containers and others wrapped in gilded astronomy motifs. Expect porcelain jarred candles in the house's iconic black and white scheme, as well as items in vibrant colour. Sure to add a dose of imagination and wonderment to any room, these items make a wonderful gift, though we suspect you'll be tempted to keep them for yourself.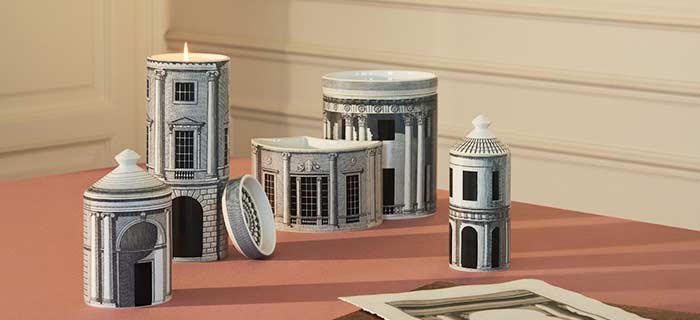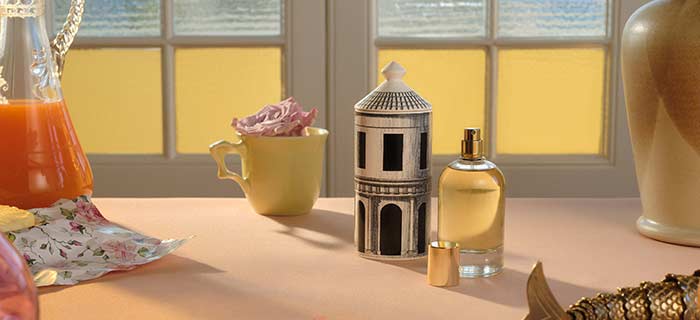 Few brands encapsulate Italian playfulness like Milanese design brand Fornasetti. With our range of the label's luxury home scents, you too can have a piece of the renowned printmaker's work in your own abode.
The Fornasetti brand was founded by painter Piero Fornasetti, who started out designing prints before launching his atelier in 1940. In 1953, an icon was introduced by way of Fornasetti's tema e variazioniseries, starring the image of opera singer Lina Cavalieri. Her likeness has since become synonymous with the design house. You'll find motifs of her adorning everything from plates and luxury home scents to stools and consoles. The 80-year-old brand, now owned by Piero's son Barnaba, continues to represent tasteful grandeur and craftsmanship – its products are more sought after now than ever before.