FRANCIS KURKDJIAN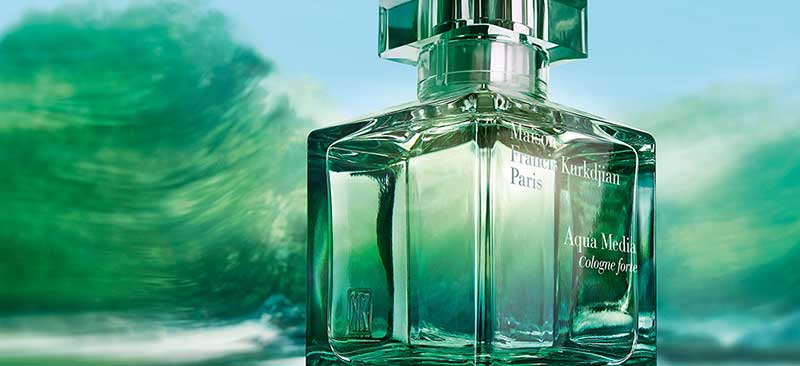 Maison Francis Kurkdjian, founded by Francis Kurkdjian in 2009, presents itself as the ultimate expression of French savoir vivre. The brand is known for its unique and sophisticated fragrances and combines the purest and most sophisticated raw materials with the wisdom of the creator.

Baccarat, his most admired work, has been a benchmark in luxury perfumery in recent years and is a must in the olfactory closet of any perfume lover.
THE BEST SELLERS OF MAISON FRANCIS KURKDJIAN
ENTER THE FRAGRANT UNIVERSE OF MAISON FRANCIS KURKDJIAN
Maison Francis Kurkdjian has gained a large following among discerning perfume lovers for its luxurious and unique fragrances. The brand is constantly creating new and exciting scents and expanding its range to cater to a wide range of tastes. Maison Francis Kurkdjian offers both unisex and gender-specific fragrances, all of which are made with natural ingredients, such as essential oils and absolutes.
Showing 1-60 of 130 item(s)
At the age of 15, when he decided to become a perfumer despite his complete lack of knowledge about the profession, Francis Kurkdjian could not have imagined where it would lead him.
For the past twenty years he has channeled his passion, determination and devotion into perfume, which fills his days, and sometimes his nights. Su relación con el perfume se ha profundizado a lo largo de los años, al tiempo que se mantiene fiel a los valores y la tradición de la perfumería francesa.
The brand has earned a reputation for its high-quality, modern fragrances that strike the perfect balance between classic and contemporary. Each fragrance is carefully crafted by Francis Kurkdjian, who is a master perfumer with over 20 years of experience. His signature style is known for its subtlety and elegance, as well as its ability to capture distinct moments and emotions.
Maison Francis Kurkdjian also produces a range of body care products, such as body creams, body lotions