Sublime Gold de Miriam Quevedo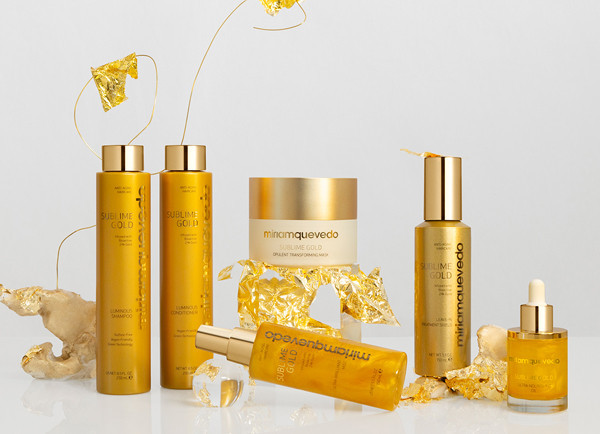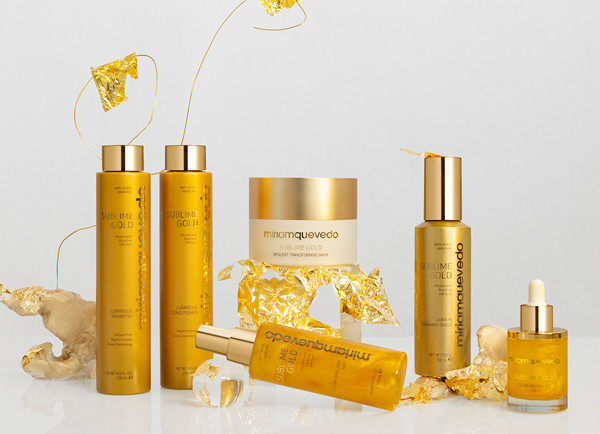 A tribute to gold ⭐. Fifteen years after its creation, Miriam Quevedo's iconic Sublime Gold collection has become the most luxurious hair treatment.
⚡ SUBLIME GOLD LUMINOUS SHAMPOO (Reformulated) Exquisite ultra-nourishing and repairing shampoo that has rejuvenating properties and brings exceptional shine to hair. Sublime formula based on 24k Bioactive Gold, Wild Olive Stem Cells and Vitamin D Nectar, which deeply nourishes without weighing down the hair and helps regenerate the heart of the hair fiber and scalp. It acts as a shield against the effects of aging and to protect color and infuse your hair with renewed youthfulness.
⚡ SUBLIME GOLD LUMINOUS CONDITIONER (Reformulated) Luxurious conditioning balm that nourishes, helps regenerate and makes hair shine in unprecedented ways. An advanced formula infused with 24-carat bioactive gold, wild olive stem cells and vegan keratin that strengthens and enhances the beauty of hair and scalp, visibly improves manageability, making hair look younger while helping to balance pH. It softens and detangles the hair, giving it elasticity and a sublime shine effect without adding weight, as well as protecting it from external aggressions.
⚡ SUBLIME GOLD OPULENT TRANSFORMING MASK A highly transformative jewel that strengthens, reinvigorates and restores youthful health to dry, dull and damaged hair. Hair's original beauty is visibly restored thanks to the high efficacy of this exquisite and innovative formula, enhanced by a unique concentration of three types of 24-karat gold: bioactive, micronized and flake. Its rich texture provides powerful micronutrition from the inside, penetrating the core of the hair without adding weight to the fiber, and creating magnificent volume at the roots. A protective shield against the aging process that sublimates the hair with exceptional shine.